Platinum Winner of the CommunityVotes O'Fallon 2022 Award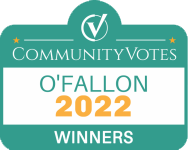 Community Votes O'Fallon" is an annual survey conducted by the company Community Votes. The winner is chosen by an online vote of the general public and no specific criteria is utilized to determine the winner. The award is not representative of any one client's experience and is not indicative of future performance.
Michael J. LaMarche
President | Investment Adviser Representative
Michael is focused on helping clients work toward their retirement dreams through a well-thought-out financial strategy. He started in the financial services industry in 1990 and founded LaMarche & Associates in 2003 to provide financial planning, asset distribution, and tax-efficient retirement strategies to his clients. He rebranded LaMarche & Associates to Retire Once Financial Management in 2022.
In 2014, Michael passed the Series 65 securities exam and holds life and health insurance licenses in Missouri and Illinois. He earned his master's degree from Webster University.
Michael and his wife Cathi, live in O'Fallon, Missouri, and have two children. Their son Holden is an IT specialist and resides in Philly. Their daughter Piper recently graduated from Marquette and lives in Milwaukee. In his free time, Michael enjoys writing, hiking, and gardening.
Cathi LaMarche
Co-Owner/Director of Operations
Cathi LaMarche is the co-owner of Retire Once Financial Management along with her husband Michael. She serves as the company's Director of Operations. Cathi holds a Bachelor of Social Work from Western Michigan University and a Master's in Teaching from Lindenwood University. In her spare time, Cathi writes novels, essays, and short stories and has thirty-nine publications in various mediums. Cathi and Michael have two children—Holden, their son, is an IT specialist and lives in Philly, and Piper, their daughter, recently graduated from Marquette and resides in Milwaukee. For leisure, Cathi enjoys cooking, gardening, and spending time with her family and her beloved Rough Collies at their home in O'Fallon, Missouri.
Vincent Tizono
Vice President and Financial Advisor
As a financial advisor at Retire Once Financial Management, Vincent enjoys making often-complex financial topics easier to understand and getting into the "nitty-gritty" so his clients don't have to. His goal is to illuminate and inform his clients so they leave his office feeling more confident about their financial future.
Vincent's desire to pursue a career in financial services stemmed from his love of markets and economics as well as his frustration with the service his mother received when she sought financial advice at a variety of firms. Before coming to Retire Once Financial Management, Vincent worked for Edward Jones and had his own business in which he did contract work for financial professionals.
Vincent has passed the Series 65 securities exam and holds life, accident and health insurance licenses. He graduated summa cum laude with a Bachelor of Science from Rocky Mountain College. Additionally, while working at Edward Jones, he graduated from the Edward Jones Financial Advisor Career Development Program.
Vincent lives in O'Fallon, Missouri, and enjoys reading, spending time with friends and exploring new restaurants.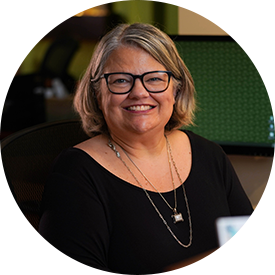 Kelly Fresquez
Client Services Administrator
Kelly uses her decades of customer kindness to provide industry-leading service to all of the firm's clients.
After 30-plus years of helping both clients and co-workers succeed in a variety of industries, Kelly transitioned to the financial sector to apply her signature love of supporting others. In her new role, she loves to help clients of Retire Once Financial Management feel welcome and ensure they have access to the people and tools they need to succeed!
In her free time, Kelly loves to travel, relax with friends, attend estate sales and spend time with her family and two rescue dogs.
Seamus McFluffernugget (AKA Puppers)
Client Relations Manager
Seamus graduated obedience school at the top of his class. He began his career in the field of squirrel management but quickly moved into client relations, where he excels at greeting visitors to the firm. "Cold nose, warm heart" is his motto.
Seamus is particularly drawn to clients named Timmy. Once in a while, he is found sleeping on the job, but the arrival of the trash truck, UPS truck, or FedEx quickly sets him in motion. An easy-going employee, Seamus works hard in exchange for snooter snacks and butt rubs.
He looks forward to greeting you on your visit to Retire Once Financial Management.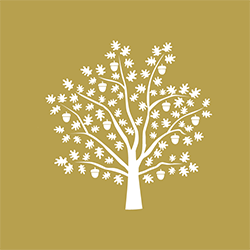 Ready to take
The Next Step?
For more information about any of the products and services listed here, schedule a meeting today or register to attend a seminar.